In addition to the original Moxi Now, Unitron now offer a rechargeable version. The Moxi Fit R is the world's smallest rechargeable hearing aid instrument that offers over 24 hours of use, including 90 minutes of wireless streaming, that can be fully charged overnight in 6-7 hours.
A single rechargeable battery can replace up to 100 disposable batteries, though rechargeable battery cells can be swapped with traditional zinc-air batteries at any time so that they can be worn for longer periods when there is not a nearby charging station.
The Moxi Fit R features the new Tempus platform, which is 50% more accurate and 36% faster when compared to the North platform in recognising and locating speech.
Tempus has intelligent SoundCore technology, which contains a group of four features that work together to understand a user's listening environment. It automatically makes fluid adjustments so that users can actively participate in every conversation, across every environment.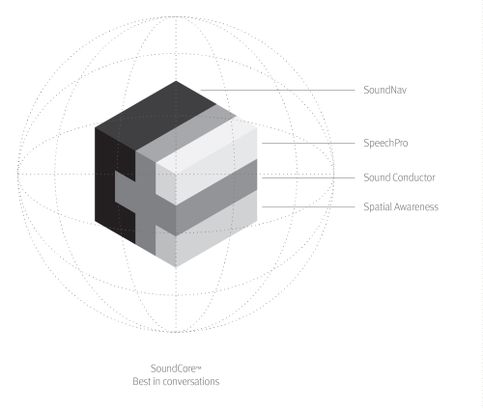 SoundNav has four environments dedicated to conversation which precisely identifies and classifies signals into seven distinct environments, blending them to match real life.
SpeechPro lets patients understand speech and know where it's coming from in the most challenging listening situations: noise and conversations in crowd.
Sound Conductor dynamically balances adaptive features to make speech sound clearer across each unique listening environment once SoundNav has performed its analysis and classification.
Spatial Awareness gets hearing instruments out of the way so patients truly know which direction speech and other sounds are coming from, allowing a more natural, realistic sound experience.
The Moxi Fit R is currently available in 5 technology levels and 6 faceplate colours. A telecoil and push-button offers ultimate control and ease of use. It provides intuitive functionality, all-day comfort, and impressive aesthetics in the smallest rechargeable RIC hearing aid currently available.