Marvel 2.0 & Roger Direct from Phonak -  Launched 24 October 2019
*****Free no obligation 1 week trials available now*****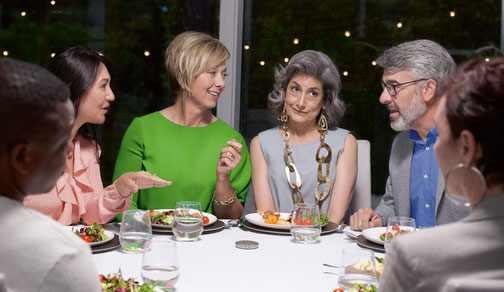 Phonak has been committed to innovative hearing aid research and distribution for over 70 years. It is a key part of the Sonova family and one of the largest hearing aid providers worldwide. Today's event launched Marvel 2.0 bringing an improved technology platform for Phonak products; more connectivity, smaller devices and longer battery life.
Phonak's Audeo and Bolero which both use Marvel 2.0 are the main hearing aid models leading the launch of Marel 2.0. However, large elements of the Marvel 2.0 launch are improved Phonak Roger devices and connectivity. All Phonak RIC and BTE hearing aid models are Roger compatible and will as standard now come with RogerDirect™ built-in receivers. Roger devices can offer up to 10x better hearing in noisy environments and places where sound is travelling over distance. Plus, RogerDirect™ technology built into all Marvel 2.0 hearing aids allows direct streaming removing the need for an external receiver.
Phonak's Marvel 2.0 hearing aids 42% smaller than previous models. The hearing devices are also using 26% less power giving users longer battery life. With the addition of a Roger device users gain on average 62% more sound in noisy environments (around 75dB) and can enjoy the new simplified accessories. Built-in receivers reduce the size and the small, sleek devices are a great addition for any hearing aid user. Remember, Roger devices aren't limited to Phonak hearing aid users. Roger can be used with any hearing aids and it's just Phonak hearing aids that already have the receiver for Roger built-in.
If you are feeling a little overwhelmed by Phonak's Roger devices a simple difference is the Partner Mic is generally aimed at 1-2-1 conversation and usage. Whereas, the Roger Select is for use in large groups of people, noisy environments and/ or for hearing sound across bigger distances.
Phonak Marvel Hearing Aid Types & Styles
You would be surprised at how many styles of hearing aids there actually are but product launches are usually limited to the smaller behind the ear models. As well as the smaller Audeo range, Phonak have upgraded the more powerful Bolero behind-the-ear range and the paediatric Sky range at the same time.
Phonak Marvel 2.0 Technology Levels & Prices
We are seeing 4 technology levels in the new range 30 (Bronze), 50 (Silver) 70 (Gold) and 90 (Platinum). The styles available are the Audeo MR, Audeo MRT, Audeo M312, Audeo M312T, Audeo M13T -RT and Bolero M-M and Bolero M-PR.
The Marvel 2.0 launch also covers Phonak's pediatric range of Sky M-M, Sky M-PR and Sky M -SP.
All are Marvel 2.0 products will be available in Liverpool Hearing Centre's Premium Product Range.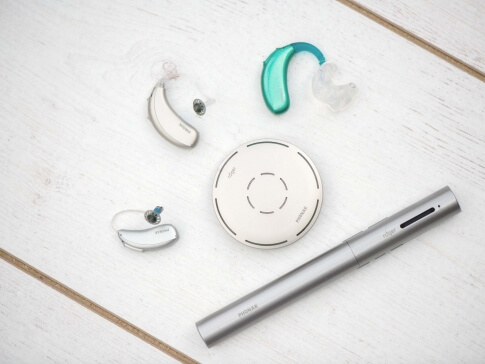 IS THE Phonak Marvel 2.0 HEARING AID RECHARGEABLE?
Phonak is continuing their lithium-ion rechargeable batteries with Marvel 2.0 hearing devices. The batteries are engineered to last 6 years and Phonak are giving their user 16 hours use on a full charge. This easily exceeds the average hearing aid user use of 10.4 hours of daily wear. Phonak's rechargeable hearing aids come with easy-to-use charging options, including an improved Mini Charger Case and a larger travel charger case with an extra battery pack.
DOES THE Marvel 2.0 HEARING AID HAVE REMOTE PROGRAMMING?
Sometimes called eAudiology, remote programming essentially means that your hearing care provider can make changes to your hearing aids without you being required to visit the hearing centre. Phonak have it available across all their hearing aid range and can be used from the myPhonak app. Remote programming, has many advantages, the biggest being live programming in an environment that your actually in rather than attending a hearing centre or clinic.
WILL THE Phonak MArvel 2.0 HEARING AID CONNECT TO MY MOBILE?
Using 2.4 GHz and NFMI dual-radio technology, Marvel 2.0 connects to all modern smart phones and Bluetooth® devices. Phonak have also built in the ability to pair hearing aids to two devices rather than switching Bluetooth connection back and forth. Roger devices can also be used in place of TV streamers. Marvel 2.0 will connect to android or iPhone and the myPhonak app has also been improved to allow more personalisation of hearing aid sound such as noise reduction, speech focus, dynamic settings and the ability to save multiple presetting which you can quickly switch between.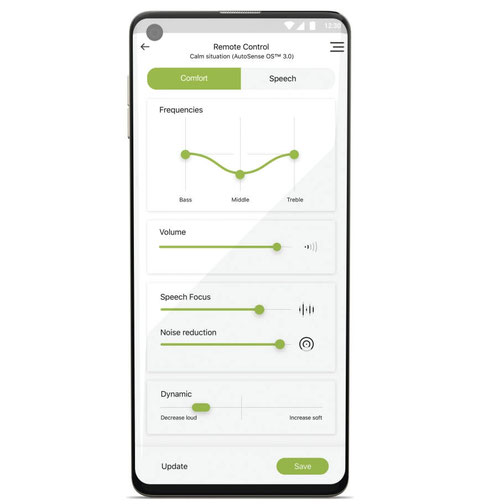 Phonak Marvel 2.0 Review
Phonak have wowed us this time round with their new myPhonak app which brings everything to one place with the added benefits of enhanced control for sounds you experience through your hearing aid. Second, the user friendly improvement to Roger devices and the integration of RogerDirect™ brings higher quality hearing aid accessory products.
Why don't you be the judge and take a pair of Phonak aids or a Roger device out for a test drive completely free and without obligation?