New Xceed Power Hearing Aid from Oticon - Launched September 2019
*****Free no obligation 1 week trials available now*****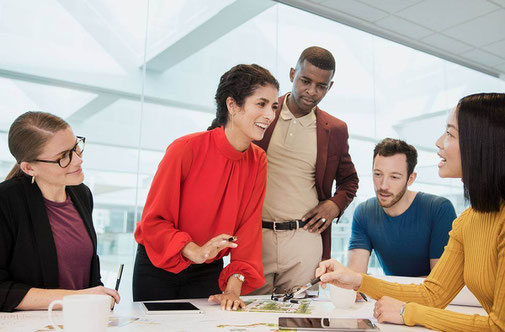 Using BrainHearing™ technology on their Velox S platform and OpenSound Features, Oticon are raising the quality of power hearing aids available to those with severe and profound hearing loss with their new Xceed.
Oticon was founded in Denmark in 1904 and they continue their People First promise to bring free-flowing hearing to empower their users to communicate, interact and participate. With independent distributors and sales offices all over the world, Oticon employs over 3000 people and aims to lead the market in high-performance hearing devices. At their September launch in Manchester City FC Stadium, the Oticon UK Team presented their new power hearing aid called Xceed.
Oticon are telling us Xceed is 'the world's most powerful hearing aid', so why might this be? Many traditional power hearing aids used only a front microphone which focused on hearing sounds in front of the hearing aid user. Oticon's OpenSound Navigator takes sounds from 360° around the hearing aid and brings their established OpenSound approach to their new Xceed power hearing aids. The Xceed takes those 360° sounds and analyses them with Oticon's built-in OpenSound Optimiser feature. The analysed sounds are prioritised and speech becomes clearer through the mixture of sound reduction and amplification.
Oticon Xceed Hearing Aid Types & Styles
Oticon Xceed is available in two Behind-The-Ear styles Oticon Xceed BTE SP (Superpower) & Oticon Xceed BTE UP (Ultrapower). Oticon also offers the Xceed Play, a pediatric power hearing aid for children of all ages, which uses all the same technology and like the Xceed SP and Xceed UP it gives users 360° clearer speech. Plus, the whole Xceed range is compatible with the Oticon OpenSound CROS / BiCROS.
Oticon Xceed Technology Levels & Prices
There are three technology levels available for both the Xceed SP (Superpower) and the Xceed UP (Ultrapower). They fall into our premium range at platinum, gold and silver levels with SP / UP 1 being top of the range with 9dB of noise reduction and the best speech understanding. Both the Xceed SP and Xceed UP at all three tech levels use the Velox S platform which incorporates BrainHearing™ technology and gives users the OpenSound features of Navigation and Optimisation.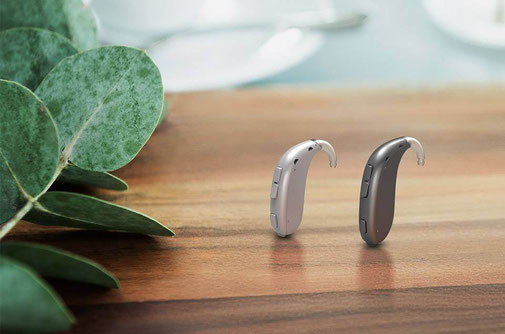 IS THE OTICON XCEED HEARING AID RECHARGEABLE?
Unfortunately, no rechargeable option is available with the Xceed but this is normal as power hearing aids aren't normally compatible with rechargeable batteries.
DOES THE OTICON XCEED HEARING AID HAVE REMOTE PROGRAMMING?
Oticon's RemoteCare App allows Xceed power aid users to have a consultation with their audiologist via a mobile device, at home or on the move. This remote assistance and care can give you instant setting adjustments and save you time and money on traveling to your Hearing Centre.
WILL THE OTICON XCEED HEARING AID CONNECT TO MY MOBILE?
Oticon Xceed connects to all modern smartphones plus a range of accessories and TV by Using 2.4 GHz Bluetooth® technology, both the Oticon Xceed BTE SP & BTE UP are classed as a Made for iPhone® hearing aid and come with Telecoil. In addition, both come with Tinnitus SoundSupport™ and offer sounds for tinnitus relief.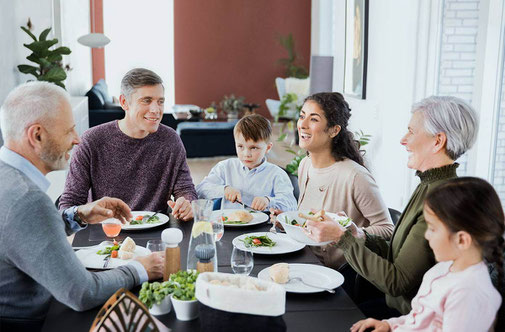 Oticon Xceed Review
Oticon is upping the tech found in the power hearing aid market and giving severe and profound hearing aid users the benefits of their Velox and OpenSound features. The Xceed, with 146 dB SPL MPO and 87 dB full-on gain is the world's most powerful hearing aid as Oticon declares, but let's keep it simple:
By utilizing their OpenSound Navigator and Optimizer, Oticon's Xceed is giving more sound and clearer sound in both complex and quiet environments.
In addition, Xceed users will be exerting less effort during use than with previous power hearing aids.
Sounds good to us, but why why don't you be the judge and take a pair out for a test drive completely free and without obligation?