New Danish Hearing Aid for 2020
Latest Oticon Ruby Hearing Aid - Released April 2020
*****Free no obligation 1 week trials available now*****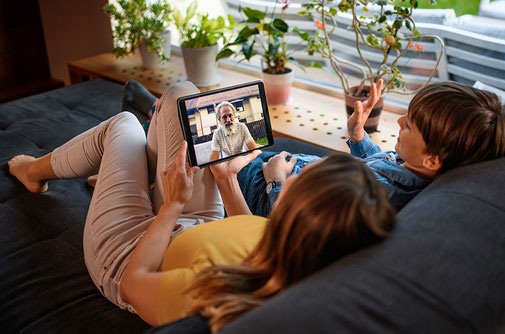 Oticon Ruby is the First Hearing Aid in the Essentials Category that provides sound quality, rechargeability and connectivity in one complete solution.
Oticon Ruby brings reliable inductive charging to Oticon's essential category. The super-fast charger can fully charge the hearing aids in three hours or provide an additional six hours of power with a 30-minute charge.
Oticon Ruby's wireless connectivity delivers high-quality sound streaming to let you connect to the devices and people that mean the most to you. Oticon Ruby hearing aids allow you to pair with multiple TV adapters in your house and you can use the Oticon On App to select which TV to stream from.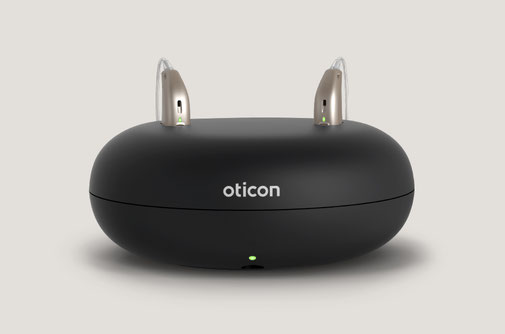 Oticon was founded in Denmark in 1904 by Hans Demant that wanted to help his wife to live a better life, unhindered by her hearing loss, and by creating one of the first electronic hearing aids has managed just that.
From then, Oticon's mission has been to challenge conventions and push limits of technology to empower people in need of hearing support. Their vision has evolved to life-changing technology and kept working towards a world where hearing loss is no limitation. With independent distributors and sales offices all over the world, Oticon employs over 3000 people and aims to lead the market in high-performance hearing devices.
At their April launch, the Oticon UK Team presented their new, at essential category, hearing aid called Ruby.
Oticon Ruby Hearing Aid Types & Styles
Oticon Ruby is only available in the behind the ear style. Oticon Ruby taking the place of the Oticon Siya released almost 2 years ago. All essential category custom in-the-ear hearing aids are still within the Siya range.
Oticon Ruby comes in 3 different styles, with a traditional battery operated behind the ear model for severe hearing losses (BTE and BTE PP), a more discreet receiver in the canal models ( miniRITE and miniRITE T) and a rechargeable option ( miniRITE R) and it's available in 4 different colours.
Oticon Ruby Technology Levels & Prices
We are seeing 2 technology levels in the new range Ruby 2 (Budget) and Ruby 1 (Bronze). Oticon is a premium brand and all Ruby products will be available in Liverpool Hearing Centre's Premium Product Range.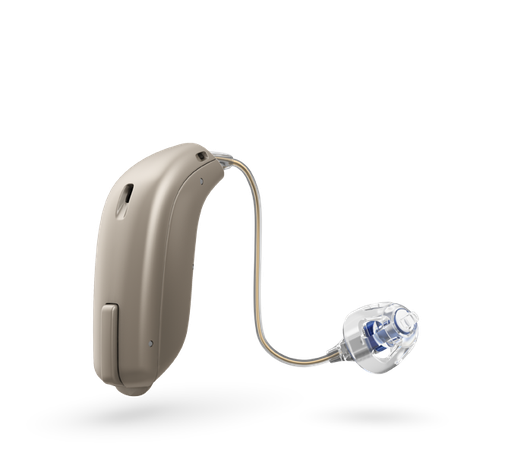 IS THE Oticon Ruby HEARING AID RECHARGEABLE?
Yes. Oticon Ruby miniRITE R is the first rechargeable option at the essential category. It features the same technology already present with latest Oticon OPN S, with a built-in lithium-ion rechargeable battery. It provides power for a full day including sound streaming from other devices and offers a short, fast charging time – 100% in 3 hours.
DOES THE Oticon Ruby HEARING AID HAVE REMOTE PROGRAMMING?
Yes. Oticon have released its version of Telecare at the end of March, and it's available within all Bluetooth® hearing aids, after completion of a candidacy survey. The user will need the Oticon Remote Care App, which is a secure, convenient and focused solution for follow-up care.
The Audiologist will assist with pairing the hearing aids with a smartphone, setting up the Oticon RemoteCare App, and then proceed to schedule a follow-up appointment just like a traditional in-clinic appointment.
This new solution is an important step, as Oticon RemoteCare moves accessibility of hearing health care from the controlled environment of the clinic to the client's real environment, with the adjustments being performed in real-time. Only TinnitusSoundSupport, and some acoustic measures aren't able to be performed under the RemoteCare App.
WILL THE Oticon Ruby HEARING AID CONNECT TO MY MOBILE?
Oticon Ruby connects to a wide range of Bluetooth® enabled devices, including any modern smartphone, and other Oticon accessories such as TV adapters, ConnectClip, Oticon ON App and EduMic, transforming Ruby into a wireless headset for Android smartphones, tablets and computers.
Oticon hearing aids are for iPhone which usually means it will have a few more iPhone controllable features than with an Android phone. This is because Android is made by multiple manufactures and are all slightly different and iPhones are only made by Apple.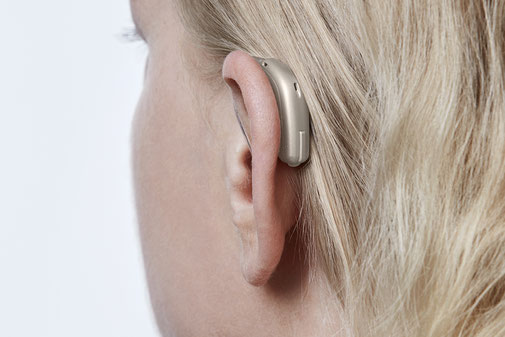 Oticon Ruby Review
The new Oticon Ruby offers the best sound quality in Oticon's essential category. New features like the SuperShield, is continually monitoring the feedback build up and is activated automatically by not blocking the sound, but breaking it before it occurs, like an ABS system.
The contact-free inductive charging system allows a full day of charge in 3 hours. The new Oticon hearing aid Ruby also provides outstanding wireless connectivity to a wide range of smartphones, computers and TVs. Another new feature is the ability that Oticon Ruby can be paired up to 4 TV adapters so you can easily switch TVs as you move around your house.
Oticon Ruby is also available as a CROS/BiCROS solution, and its behind the ear styles are completing the essential category portfolio with the existing Oticon Siya in-the-ear styles.