It may sound odd as a private independent retailer of hearing aids that we love our NHS. We love them so much that we have campaigned on their behalf via the British Society of Hearing Aid Audiologists to make sure that during these terrible times of government austerity that the audiology department hasn't had to cut its services by too much.
However, some hospitals have had no choice but to take measures to meet demands. These include cutting patient/ audiologist time or appointments completely, outsourcing to the private sector but paying peanuts, only fitting patients when their hearing is 'bad enough', only fitting one hearing aid where two are necessary and fitting cheaper hearing aids that are way behind modern technology. Let it be said though that there are some magnificent audiology departments, audiologists and hearing care assistants in hospitals and on the high street doing some sterling work.
Two of our audiologists have both worked in NHS audiology departments in the past and comment that there are good and bad departments, but the quality of the technology available to them on the private side is vastly superior. Here are just some of the differences: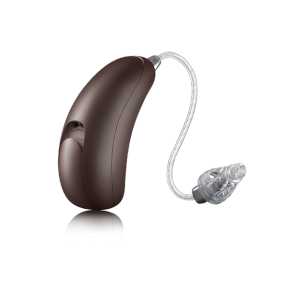 1. Choice
There are at any one time around 700 different types of hearing aids made by a number of manufacturers around the world. It's a private audiologist's main job to help you select the right ones for you. The NHS may give you a small selection of possibly up to three models but you're more likely to get what you're given.
2. Time
Once selected, it will now need customising and tailoring for your individual hearing which is personal to you as your fingerprint, and not everybody likes to hear things in the same way. The NHS generally allows you 45 minutes for a full hearing assessment and fitting of the hearing aid and the follow up appointment is often only a phone call these days. A good private hearing aid practice would probably spend about 90 minutes on the assessment alone, another 60 minutes on the fitting, and any number of 30-40 minute follow-up appointments to get the hearing aids precision tuned.
3. Style
Not everybody wants to wear hearing aids behind their ears. These can be extremely difficult for older people to fit. Many people would like their hearing aids to be 'invisible'. In the ear hearing aids are generally not available on the NHS.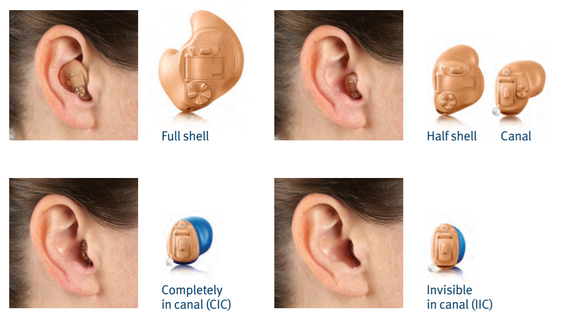 4. Technology
Most private hearing aids can be adjusted by your mobile phone - change programs, volume, noise reduction intensity, increase clarity, and even listen to music through them - wireless earphones that just happen to be your hearing aids! You can even take phone calls by simply pushing a button on your hearing aids and you're talking hands free. What about turning your hearing aids on in the morning and it automatically starts your coffee machine so there's a nice latte waiting for you in the kitchen? This is all possible.
These are just a small selection of the differences between private and NHS hearing aids. There are many more. We are extremely fortunate to have such a tremendous health system in the UK and we desperately need to protect it. As an audiologist, I wish that everyone had access to all the wonderful hearing technology out there and got the time and care that many patients require. I would happily work for an NHS that did that.
As a business, we have the option of also providing NHS hearing aids through our centre but unfortunately, the amount of money that we would be paid per patient would mean drastically reducing the service provided to our patients. We love audiology too much to give that up.
Everyone can recognise that good hearing is extremely important to quality of life. Not everyone can afford or is prepared to pay the costs of private hearing care. But while there is an option out there that allows people to improve their hearing at no additional cost, we must support that. 90% of our patients are actually previous NHS hearing aid wearers so the NHS are often the first step towards coming and seeing us anyway, so why wouldn't we support them?